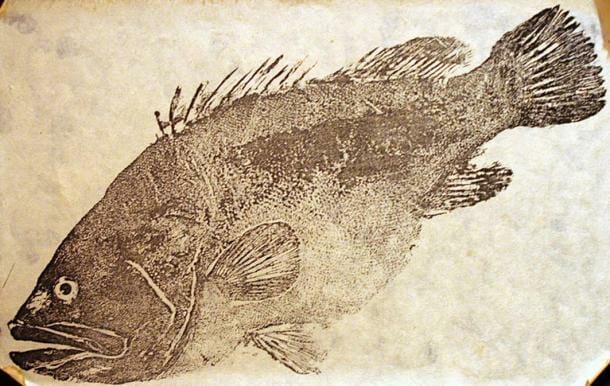 Four one-day drawing and printing workshops will be held on Saturdays in December, January and February in the Coos Bay area.
Title:                  Fish and Timber, Sketch and Etch. Four classes, four locations
What:                Printing and drawing workshops
Date(s):                Sunday, December 3rd, 2017
Saturday, January 27th, 2018
Sunday, February 4th, 2018
Saturday, February 10th, 2018
Time:                  1-4pm
Age Range:         adults and mature teens only
Skill Level:          all skill levels welcome
Media:                 mixed media
Where:                Coos History Museum, 1210 N Front Street, Coos Bay OR 97420
South Slough Reserve, 61907 Seven Devils Rd, Charleston, OR 97420
Charleston Marine Life Center, 63466 Boat Basin Rd, Charleston 97420
Coos Art Museum, 235 Anderson, Coos Bay, OR 97420
Fee:                      $35/per class
Registration Ends:       various
For more info:             call (541) 267-3901 or email arted@coosart.org
IN MORE DETAIL
Four Classes in Four Locations:
 Fish Printing, December 3rd, 1-4pm—The Coos History Museum, with the help of the Charleston Marine Life Center, will be hosting an introduction to the historical art of Gyotaku, the Japanese art of making fish prints.
Tree Ring Printing, January 27th, 1-4pm—At the South Slough Reserve, we will continue our printing adventure with tree rings. You will be guided though talking about your print and presenting on what these rings can tell you about the history of that tree's life.
Sketching Ocean Creatures, February 4th, 1-4pm—Visit the Charleston Marine Life Center during its off hours to have access to drawing these creatures from life. Learn about the anatomy and what to observe on these creatures to capture their likeness all the while receiving guidance on drawing techniques to bring your creatures to life in your drawing.
Etching and Pressing, February 10th, 1-4pm—Join Printmaker, Pat Snyder, at the Coos Art Museum to turn your ocean creature drawing into a print. Pat will teach you the etching and printing process as you transform your drawing into a print produced by our printing press.
The cost of each class is $35. All supplies are provided. Class size is limited to 12 per class. For adults and mature teens only. For more information call 541.267.3901 or 541.756.6320 or visit coosart.org