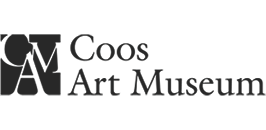 Exploring Abstract Painting: Techniques with Zoe Cohen
Coos Art Museum April 20th
Expand your painting practice by learning new techniques. This one day workshop is packed with a variety of methods to create interesting effects with acrylic paint. Examples of explorations include reverse stencil, sgraffito, collage, monoprinting with deli paper, and veiling with transparent paint. Use of alternative tools for paint application rounds out the experimentation.
This workshop is a great review for those who have previously taken Zoe's abstract painting workshop.
Cost for the one day workshop is $95 for CAM members and $105 for non-members. Class size: min. 7/max. 16. Registration ends April 6, 2018.  For online registration visit www.coosart.org or contact the Art Education Dept. at (541) 267-3901.
Title:                           Exploring Abstract Painting: Techniques with Zoe Cohen
What:                          Mixed media workshop
Dates:                          Friday, April 20, 2018
Time:                           Noon to 4:00 pm
Age Range:                 Adults and high school students
Skill Level:                 All skill levels welcome
Media:                         Mixed media
Where:                        Coos Art Museum, 235 Anderson, Coos Bay, OR 97420
Workshop Fee:           $95 CAM members / $105 non-members
Registration Ends:      April 6, 2017
For more info:            Call (541) 267-3901 or email arted@coosart.org
 Supplies list:
1 sheet Stonehenge printmaking paper
1 LYRA graphite crayon
3-4 tubes of acrylic paint
1-2 brushes
1 rubber brayer
OPTIONAL: neo-color crayons, extra paints, gel medium, stencils, and scissors