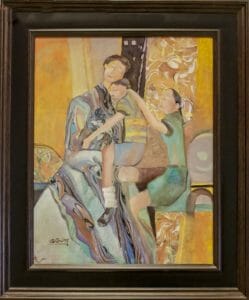 Curry Arts member Sharon Guinn has won Best of Show at the 2019 Azalea Festival Art Show.
If you missed seeing the Azalea Festival Art Show over the Memorial Day weekend, you still have the opportunity to see all the ribbon winners at the Manley Art Center Gallery from June 4th to June 29th.  The Gallery is open Tuesday thru Saturday, 11am – 4pm.
Sharon will be interviewed at the Gallery as part of the Art Walk in Brookings on June 8th at 4pm.
Congratulations Sharon!