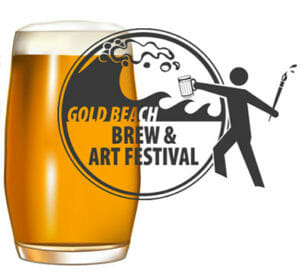 It is with great regret that the Annual Gold Beach Brew and Art Fest, scheduled for Saturday, June 26, 2021, has once again been cancelled due to COVID 19.
As much as we would have liked to proceed with the event, our first priority needs to be the safety of our community.
Keep an eye on this space for updates on the 2022 Brew and Art Fest.
Cancelling this year's event will result in a drastically decreased contribution to the Gold Beach School arts and music programs.
Think about donating a bit extra to the Curry Arts organization this year, so that we can once again provide financial support to these important school programs.