Due to public health concerns about the COVID-19 virus, this event is CANCELLED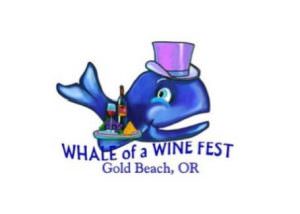 The 33rd Annual Whale of a Wine & Art Festival will be held at the Docia Sweet Hall Event Center, at the Fairgrounds in Gold Beach on Friday May 15 from 4 p.m. to 8 p.m. and Saturday May 16 from 11 a.m. to 8 p.m.
All local artists are invited to display ready-to-hang art (wall art only) free of charge!  Unframed original art, prints, and cards need to be displayed in your own display rack or bin.
Check in and hanging:  Friday May 15th from 10 a.m. to 2 p.m.
Unsold art pick-up:  Saturday May 16th at 8 p.m.
For detailed hanging information contact Magda at magdapaint@hotmail.com