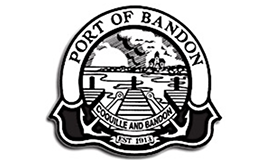 2019 Port of Bandon Boardwalk Art Show
Call to Artists
Theme:  "Wings – Wind – Waves"
You may enter original artwork incorporating variations on the "Wings – Wind – Waves" theme.  This show celebrates the birds, fish and other animals that live in or visit our local area.
You may include real or imagined subjects that relate to the theme.  Wings can relate to birds, fish, planes, angels, fairies, etc.  Wind or wind propelled objects such as boats, sail boards, sand, foam, leaves, etc.  Waves can be ocean, lake, river or other take-offs on the subject.
Boards are available starting Friday, March 15, 2019 at Port of Bandon office, 390 1st St SW, Bandon and at Art by the Sea Gallery, 145 Fillmore Ave. SE, Bandon
Cost of the boards are $10 each.  The money goes to cover costs of prize money and boards.
Deadline to return boards is Friday, May 10, 2019.
Show runs May 25th through September 17th, with a new "Bravo Show" for the prize winners' and honorees' boards at the Old Town Marketplace during October & November 2019.
See below for more details.  If you have questions please contact curators:  Shawn Tempesta  stempesta1@gmail.com  805-844-1056  or Ava Richey  yarnfarm@frontier.com  541-297-6118
2019 Boardwalk Show CTA Wings Wind Waves