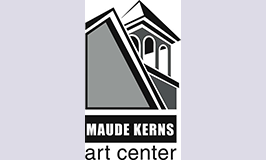 Maude Kerns Art Center is currently accepting submissions for its 2019 & 2020 Exhibit Schedules.
Regional, national, and international artists (individuals and groups) working in 2- and 3- dimensional mediums, as well as installation art, are invited to submit their work for consideration.
Solo, group, and/or themed shows will be curated based on the content, quality, and number of submissions.
[embeddoc url="http://www.curryarts.org/wp-content/uploads/2018/02/Call-Maude-Kerns-2019-2020-Exhibits-Schedule-Prospectus.pdf" download="all" viewer="Microsoft"]