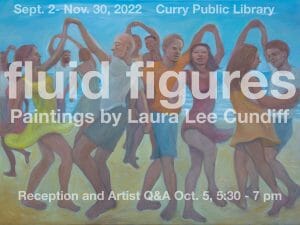 Curry Arts Sponsoring Artist Laura Lee Cundiff's work will be on display at the Curry Public Library in Gold Beach September 2 through November 30, 2022.
A reception will be held on October 5, 2022, at 5:30 pm.  Laura Lee will be available for questions during the reception.
More of Laura Lee's work can be seen on her Sponsoring Artist's gallery page at http://www.curryarts.org/laura-lee-cundiff/
Congratulations Laura Lee!