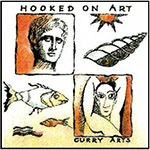 Time to renew your Curry Arts, Inc. membership!  Join now or renew your membership which will be good through August 31, 2023.
We encourage Lifetime Members to consider making an extra donation to help fund the Gold Beach School's art and music programs this year.   Due to COVID, all fundraising programs have been suspended — the extra donations would be greatly appreciated to help fund the good work this organization does.
We also encourage all artists to consider upgrading their membership to become a Sponsoring Artist.  The $35 membership fee includes a personal gallery page with photos of your work and a bio, and as always, all funds go to support local art and music programs.
Your support of this important organization is greatly appreciated.
Curry Arts, Inc. supports art and music programs in Gold Beach schools, awards scholarships, offers art workshops, and helps fund other art projects in our community.
Your membership dues help make all of this possible.
Membership options include:
$15 Individual or Family Membership
$35 Sponsoring Artist – Artist page on this website with link to your personal website
$35 Business Sponsor – Logo or business card on this website with link to yours
Donating Member – Curry Arts, Inc. is a non-profit 501 c3 supporting arts in the community.  All donations are greatly appreciated!
Download and print membership form below and mail with check to Curry Arts, Inc., PO Box 399, Gold Beach, OR 97444
2017 Membership Form Revised