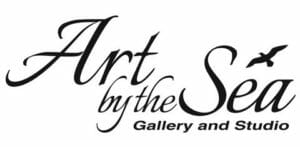 Art by the Sea Gallery and Studio
Call to Artists
Community Show
BRIGHT & BOLD: For the Love of Color
March 6 – March 31, 2018
RULES OF ENTRY:
Accepted Media: 
All 2-D media, including oil, acrylic, watercolor, pastel, drawing, print making (artist- pulled prints), photography, collage, mixed media & encaustic.
Please limit entries to a maximum of approximately 16" x 20 "due to space consideration.
All work to be hung on the wall must be framed or on gallery wrap canvas; including a wire hanger (no saw tooth hangers please). 
Entry Fees: 
The non-refundable fees to exhibit are: $10 for first piece, $5 for the second piece and $5 for the third piece.
Awards: 
Judge to be announced 
Prizes will be $50 first place, $25 second place, $10 third place awards, plus awards of Honorable Mention ribbons.
A People's Choice Award will be decided by public ballot, the winner to receive a one month exhibition as featured artist at Art by the Sea Gallery and Studio during 2019.
Artist Schedule: 
Art Delivery: March 4th & 5th, Sun. & Monday. 11-5 PM, Drop Off
1-3 pieces of art with paperwork and fees
Art by the Sea Gallery & Studio, 145 Fillmore Avenue SE, Bandon.
(If shipping artwork, send to arrive by these dates; please prepay return shipping.)
Artist Reception:  March 10th, Saturday, 2 – 4 p.m.
Exhibit Ends: March 31, Saturday, 5 p.m.
Artwork Pick Up: April 2nd and 3rd, Monday & Tuesday, 11 – 5 p.m.
*Note: During this exhibition the gallery commission will be 25%; please price your work accordingly. Remember to bring a copy of your biography to be included in the show binder. Artists who have sold work will be paid by April 7, 2018
Contact Information: E-mail: artbytheseagalleryandstudio@gmail.com
Website: www.artbytheseagalleryandstudio.com 
Phone: 541-347-5355