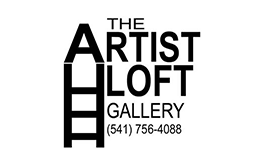 ARTIST LOFT GALLERY SPRING ART SHOW
OPEN TO ALL REGIONAL ARTISTS
The Artist Loft Gallery, at 367 Anderson Ave.in Coos Bay, will be hosting an area-wide open art show in March and April. The theme is "A TOUCH OF…PURPLE." Artists, whether amateur, professional or in between are invited to submit two-dimensional or three dimensional artworks. For space consideration, 2D works cannot exceed 450 sq. inches (including frames,) and the maximum dimension in any direction for 3D items is 16".
There will be three prizes and several Honorable Mention ribbons. Up to three items may be entered – fees are $10 for the first item and $5 each for the second and third entries. The show will run from March 1 to April 30. Entries must be brought to the Gallery by February 24. For details and entry blank email
GRWICK@GMAIL.COM,
STOP BY THE GALLERY, OR
CALL THE GALLERY AT 541-756-4088.